A Boring Photo Collage!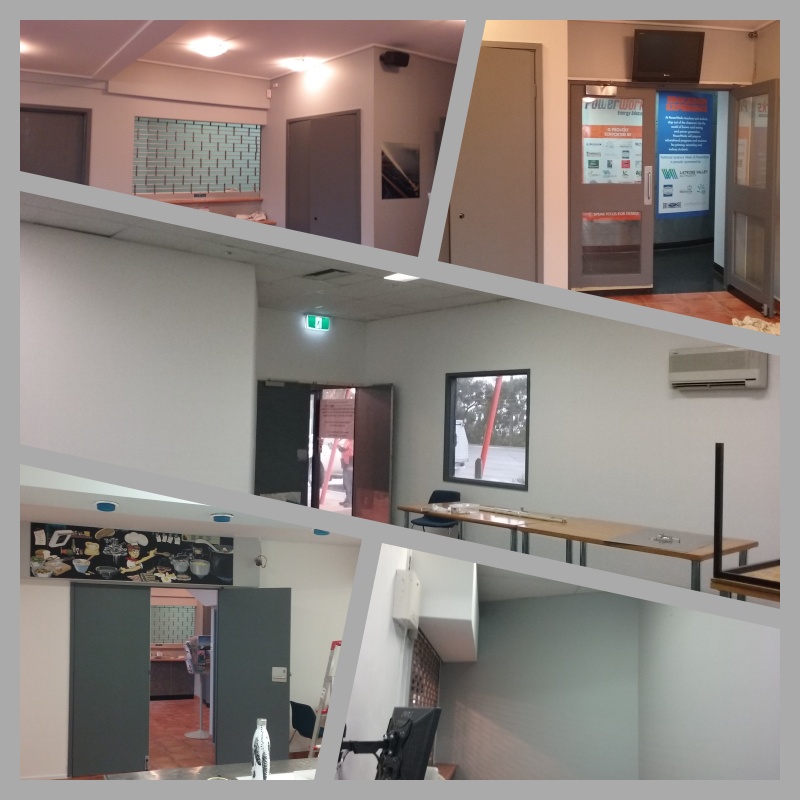 This is a boring photo collage! But important! PowerWorks is very proud to be a part of this year's Open Studios Latrobe again – on the last weekend in October. The photo collage – we are painting in preparation.
Thanks to the work of our volunteers along with the Community Work and Partnerships, Department of Justice and Community Safety Gippsland Region – who are brilliant – we have given the upstairs a facelift.
We have an amazing line up of artists at PowerWorks and the wonderful ladies from the Morwell RSL will be back to cater. We have music lined up – more to follow and our wonderful MP Harriet Shing will be opening the event, along with the Mayor Cr Graeme Middlemiss. Loads to look forward to. Put it in the diary and keep watching!