New Lighting for the Conference Room
We are excited and getting PowerWorks ready for the Latrobe Open Studio's on Saturday 26th and Sunday 27th October.
The Conference Room has been repainted and the Foyer and Kitchen Foyer.
Due to a grant from EnergyAustralia we're have been able upgrade and install energy efficient lighting in the Conference Room.
The new lighting will add a new dynamic to the Artists who will be exhibiting and demonstrating their talent in the Conference Room.
It will also be a great improvement for the users of the Conference Room which is available for hire by community groups, business and industry.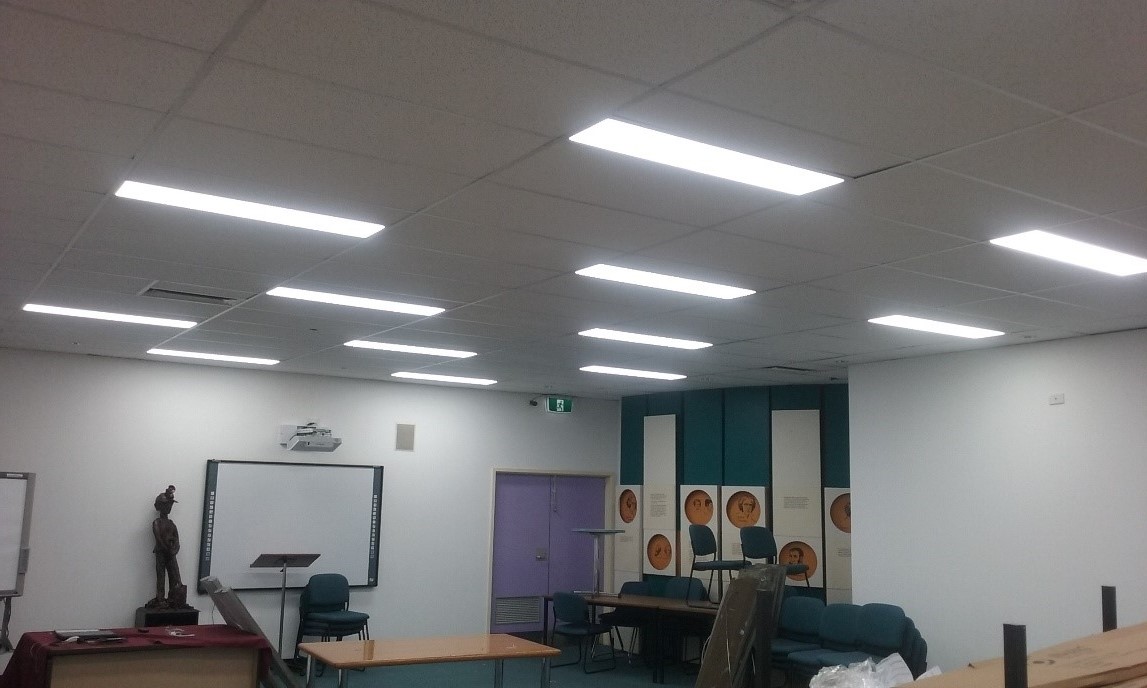 Conference Room new Energy Efficient Lighting
We have an amazing line up of artists at PowerWorks and the wonderful ladies from the Morwell RSL will be back to cater. We have music lined up – more to follow and our wonderful MP Harriet Shing will be opening the event, along with the Mayor Cr Graeme Middlemiss. Loads to look forward to. Put it in the diary and keep watching!
Further information can be found at Open Studios Latrobe