Vandalism of the Vertical Bore Hole Pump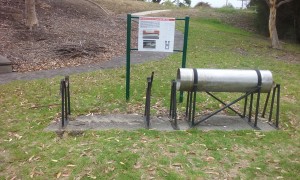 PowerWorks volunteers who maintain and operate the facility were angered to find that the vandalism of the Vertical Bore Hole Pump had taken place between 3pm Friday 5th and 9:50am Sunday 7th of January.
This static display was of historical value, these pumps were used to keep the water Levels under control within the open cut mines.
Now the volunteers must start the search to see if another Vertical Bore Hole Pump can be found to replace former display.