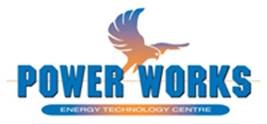 "operated and maintained by volunteers "
Do you enjoy local history?  Or love working outdoors? Or do you love working with social media?
There are loads of great opportunities to be involved with PowerWorks.
Meet new people, learn new skills, and have fun!
PowerWorks Energy Education, Dedicated to the power industry with educational and interactive displays
PowerWorks welcomes volunteers of all ages and skills to assist in the operation of PowerWorks, tours, maintaining and enhancing the PowerWorks operation. Volunteers are needed in the below areas: –
Tour Guides
Media – Newsletter, Facebook etc.
Historical Cataloguing assets on display and in storage, as donated
General maintenance, Infrastructure maintenance, Construction, Painting etc.
Display development with the aim to keep the displays "fresh"
Garden maintenance, general grounds keeping around outdoor displays and garden design
Help with events
 You choose!  If your skills are not listed above, please contact us anyway.
PowerWorks opens to the public on Saturdays and Sunday 10:00am to 3:00pm for tours.
PowerWorks also takes bookings for tour groups at other time and day by appointments. PowerWorks also accepts booking for rentals of our facilities.
Our maintenance team works on Mondays between 9:00am and 12:00noon followed by lunch and a chat.  You are also welcomed to help at other time, at your convenience.
If you would like to become a volunteer, please contact PowerWorks for further information
Mailing Address:   PO Box 3246, Gippsland Mail Centre 3841
Email: powerworks@powerworks.net.au